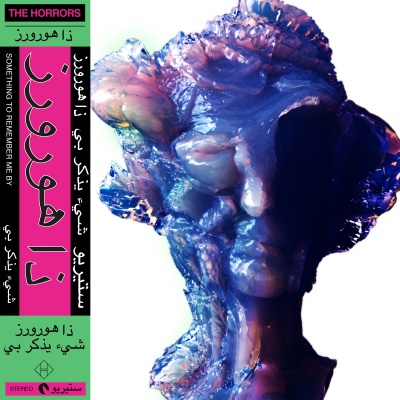 The Horrors
Something To Remember Me By
TAKEN FROM THEIR NEW ALBUM, 'V', OUT ‪SEPTEMBER 22‬‬‬‬.
'A thrilling snapshot of their future' - Evening Standard
'V is exactly the record to hurl The Horrors into the proper big time' – The Guardian
'Britain's premier purveyors of garage-rock' – The Evening Standard
The Horrors' brand new single, 'Something to Remember Me By', an epic, brooding, progressive pop track, is out now.
The track fuses elements of dance and euphoric trance with their classic Horrors sound, creating a vital and instantly memorable single … more proof that the band are at their majestic and creative best.
The entirety of the record, including the new single 'Something To Remember Me By', was recorded in London with producer Paul Epworth (FKA Twigs, Lorde, Rihanna, Adele, London Grammar, Florence and the Machine, Coldplay, U2 and Paul McCartney).
The album comprises:
HOLOGRAM
PRESS ENTER TO EXIT
MACHINE
GHOST
POINT OF NO REPLY
WEIGHED DOWN
WORLD BELOW
GATHERING
IT'S A GOOD LIFE
SOMETHING TO REMEMBER ME BY
Last month the band revealed a visually mesmerising, computer generated abstract video for their critically acclaimed first single 'Machine'. Featuring layers of simulations of micro-organisms, the video is the work of CGI pioneer Jon Emmony who is known for his beautiful, grotesque and intriguing simulation videos.
WATCH HERE:
The Horrors will tour the UK in October:
‪October 16‪ Mandela Hall, Belfast‬‬‬‬‬‬‬‬
October 17 Tivoli, Dublin
October 19 Qmu, Glasgow
October 20 Newcastle University, Newcastle
October 21 Leeds University, Leeds
October 22 Academy 1, Liverpool
October 24 Institute, Birmingham
October 25 Bierkeller, Bristol
October 26 The Junction, Cambridge
October 28 Acca, Brighton
October 29 KOKO, London
https://www.facebook.com/horrorsofficial/
https://twitter.com/horrorsofficial