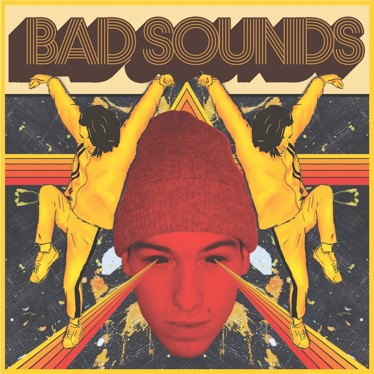 Bad Sounds
Living Alone
BAD SOUNDS ANNOUNCE NEW EP 'MIXTAPE 1' AND RELEASE LEAD TRACK 'LIVING ALONE'.
"The UK's premiere indie hip hop band" Notion
"A group that stands above the rest, they've found a way to combine their favourite aspects of each, carving out their very own space in the often-saturated music industry." Wonderland
"blending the bombastic nature of A Tribe Called Quest's early material and the wicked storytelling ability of Jamie T" NME
"Bad Sounds are one of the most exciting new groups in the country, a band whose myriad of fresh sounds is matched by a stunning, creative, and highly imaginative live show.' CLASH
Premiered on Radio 1 as Annie Mac's Hottest Record in the World Bad Sounds release 'Living Alone', which is taken from their forthcoming EP 'Mixtape 1' out 29th September.
"​Living Alone comes from a conversation about when people's social media feeds make you feel shitty about what you're doing" explains Ewan, one half of the brother duo that form Bad Sounds "the social media people call it FOMO 'fear of missing out', the appearance of living an interesting life seems to be more important than actually living an interesting life. The truth is that it doesn't matter how great people's lives are in real life, it's not nearly as incredible as it appears to us as we scroll through their social media feeds."
Brothers Ewan and Callum Merrett started on different musical paths before the band was born, Ewan was keen on making hip-hop beats and playing with samples, Callum was more engrossed in the soul, pop and R'n'B of Michael Jackson, Marvin Gaye and Curtis Mayfield. Combining Ewan and Callum's differing styles, they come together create the colourful and unique world that is Bad Sounds.
Bad Sounds will be touring the UK in November including a headline show at the London Scala on 23rd.
August
Sun 26 - Victorious Festival, Portsmouth
September
Sat 9 - OnBlackheath, London
October
Sat 7 - Neighbourhood Festival, Manchester
November
Wed 8 - Thekla, Bristol
Tues 14th - The Bodega Social Club, Nottingham
Wed 15th - Brudenell Social Club, Leeds
Thur 16th - Le Belle Angele, Edinburgh
Fri 17th - Think Tank, Newcastle
Sat 18th - The Cookie, Leicester
Mon 20th - The Face Bar, Reading
Tues 21st - Hare & Hounds, Birmingham
Wed 22nd Nov - Komedia, Brighton
Thur 23rd - Scala, London
https://www.facebook.com/realbadsounds
https://twitter.com/realbadsounds