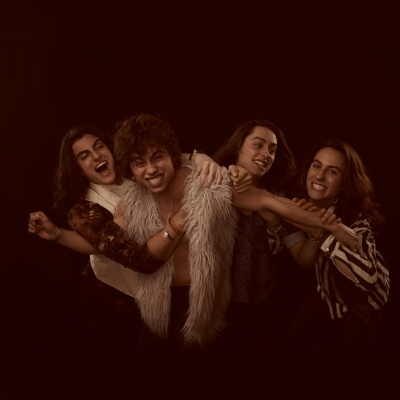 Greta Van Fleet
From The Fires Double EP
"While these guys may be young, they deliver a bluesy stomp of a sound well beyond their years." – Loudwire
Michigan's Greta Van Fleet are rooted in rock's strongest traditions: super-sized hooks, incandescent energy, raw riffage and the sweeping vocals of a front man who was born to sing.
With not all of them old enough to have voted in last November's US election, Greta Van Fleet - twin brothers Josh Kiszka (vocals) and Jake Kiszka (guitars), younger brother Sam Kiszka (bass), and best friend Danny Wagner (drums) - collectively write and perform all of their own material. Each grew up around a lot of vinyl and has found influences in a diverse array of art and artists, from Jimi Hendrix to Crosby, Stills, Nash & Young, Tchaikovsky to The Who, "The Lord of the Rings" to "Apocalypse Now," and Robert Frost to Ernest Hemingway. Raised just north of Detroit in Frankenmuth (pop 5000, Michigan's "Little Bavaria") by two enlightened sets of parents, the four were actively encouraged to explore, to fulfil their own dreams and desires, and to stay on the path that leads them to that place.
"Our dream is just for people to give our music a listen," Sam added. "We want to give people a positive experience so they give out good energy themselves. If you're having a bad day, listen to some good music and everything gets better. We want to be part of that."
The band play their first UK dates this Spring, which are already SOLD OUT!
March
30th Manchester, Academy 3
31st Birmingham, O2 Institute 2
April
1st Glasgow, St Luke's
4th Islington, Academy
5th Islington, Academy

https://www.facebook.com/gretavanfleet/
https://twitter.com/GretaVanFleet