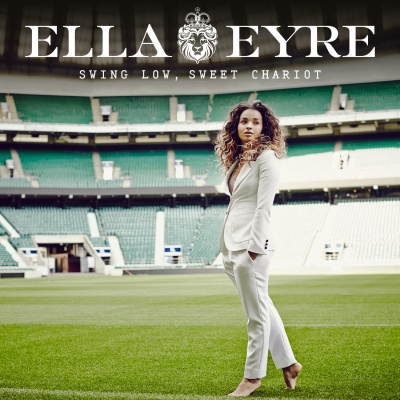 Ella Eyre
Swing Low, Sweet Chariot 
Official 2015 England Rugby World Cup Single 
England Rugby has released its official single of 2015 with a new recording of Swing Low, Sweet Chariot from Brit Award winning singer, Ella Eyre.
The contemporary version of the song is being released on iTunes and Spotify with a donation made to England Rugby's All Schools programme for every purchase.
On the 18th September a special edition version will be released featuring fans that were crowd sourced from the Every Voice Counts alongside Ella. Over 50,000 votes, shares or likes were registered on the thousands of videos that people had submitted through Instagram and Facebook.
The official music video for the song, which features players from past and present.
Watch the video here!
England Rugby's All Schools programme which, set up in partnership with the Rugby Football Foundation, will increase the number of state secondary schools playing rugby in England.
The final single is being released by Virgin EMI and is being produced by Glyn Aikins and Mojam who have worked with Emeli Sande and Sam Smith.
Ella Eyre, whose debut album "Feline" entered number four in the UK, met with the fans that made it onto the final special edition track who recorded their version at the iconic Abbey Road Studio.
The Every Voice Counts campaign has received a range of fantastic entries from all across the country and thousands of votes for the variety of videos.
The RFU has launched the unique campaign in conjunction with Facebook and Virgin EMI.
To find out more about Every Voice Counts go to: https://www.facebook.com/OfficialEnglandRugby