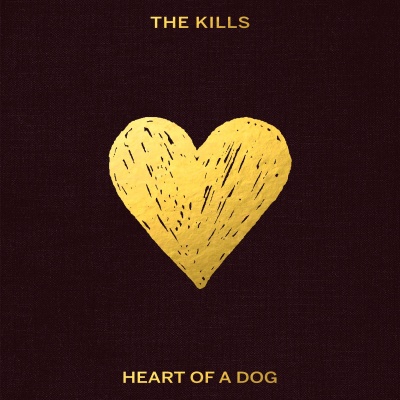 The Kills
New Single 'Heart Of A Dog'
New Album 'Ash & Ice' Released 3rd June.
The Kills have unveiled the second music video from their highly anticipated fifth album, Ash & Ice. "Heart Of A Dog" premiered on the Coachella festival live stream immediately before the band's blistering energetic performance on Friday evening. The video was directed by Sophie Muller who has worked with the band in the past ("U.R.A Fever," "Cheap and Cheerful," "Last Days of Magic" and "Satellite"). Ash & Ice will be released on June 3rd through Domino.
The band adds: We are very very especially pleased to release our new music video for "Heart of A Dog!" It was shot all day and into the night in Los Angeles by our dear friend, the tremendous talent, Sophie Muller. We love this video. We love it because it's fucking fun. Muscle cars and backflips. Palms trees and cacti. Dogs and dice. Neon and sunshine. We hope you love it as much as we do. VROOM VROOM. Love, The Kills.
Watch the video for 'Heart Of A Dog' HERE:

Watch the video for previous single 'Doing It To Death' here:

Over their almost decade-and-a-half career, The Kills have released four records. Each one a restless, reckless enigmatic art statement that bristled with tension, anxiety, sex, unstudied cool and winking ennui, yet not one of them sounded like the previous one. Ash & Ice is the follow up to 2011's critically lauded Blood Pressures and was five years in the making.
The Kills' forthcoming European run in May is now sold out. The band will be returning in the autumn, for shows including London's Roundhouse on the 7th of October.
September 29 Manchester, UK - Albert Hall*
September 30 Glasgow, UK - O2 ABC*
October 1 Leeds, UK - Beckett Students' Union*
October 2 Nottingham, UK - Rock City*
October 4 Oxford, UK - O2 Academy 1*
October 5 Bristol, UK - Anson Rooms*
October 6 Birmingham, UK - O2 Institute 1*
October 7 London, UK - Roundhouse*
http://www.thekills.tv
https://mobile.twitter.com/TheKills
www.facebook.com/The Kills