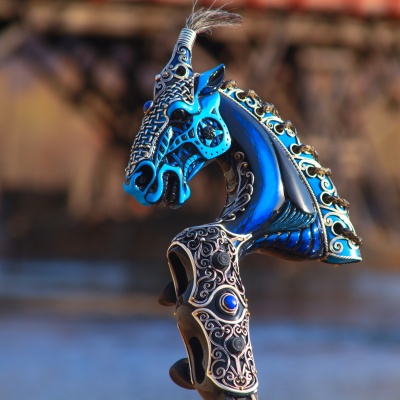 The Hu
Yuve Yuve Yu
Mongolian Rock Band Annouce Debut Album.
RELEASE DATE: SEPT 13th, 2019
MONGOLIAN ROCK BAND BRINGING EASTERN TRADITIONS TO WESTERN ROCK
WATCH THE VIDEO FOR: "YUVE YUVE YU"
"The Hu is the first act since Bad Wolves in February 2018 to top Hard Rock Digital Song Sales with its first charting song." – Billboard
"Hunnu rock has undoubtedly captured a global audience, spreading their transcultural sound across borders." - VICE
Mongolian rock group - that became an online sensation when they released music videos for "Wolf Totem" and "Yuve Yuve Yu", The album's title, The Gereg, takes its name from the term used for the first diplomatic "passport" issued by the Mongol Empire during the time of Genghis Khan. The band's logo and image on The Gereg album cover is of a snow leopard. In Mongolia the snow leopard is very crucial to Mongol Tribes, worship Tengri (Heaven), Moon and Sun and embodies the image of the Snow Leopard. The singular horn represents the band's uniqueness, there is only one The HU.
"When we do this, we try to spiritually express this beautiful thing about Mongolian music. We think we will talk to everyone's soul though our music." - Temka, band member
The four-piece band combines traditional Mongolian instruments with modern hard rock to create their own genre of music they call "hunnu rock," which derives from "HU," the Mongolian root word for human beings. Hunnu Rock is a combination of Mongolian traditional music and western rock music. The genre is very dynamic it can be metal, but it can also be classic rock. The most unique thing about their style is the Mongolian throat singing, which is an amazing sound that humans make which creates the upper and lower harmony together.
The HU made their European live debut this month, for a run of summer festivals and tour dates. They played Sama'Rock Festival and Eurockeennes De Belfort Festival (France), Download Festival (UK), Tons of Rock Festival (Norway) and Graspop Festival (Belgium), plus sold-out UK performances in Brighton, Manchester, Bristol, Glasgow and London (amongst others).
The Gereg Track Listing:
1. The Gereg
2. Wolf Totem
3. The Great Chinggis Khaan
4. The Legend of Mother Swan
5. Shoog Shoog
6. The Same
7. Yuve Yuve Yu
8. Shireg Shireg
9. The Song Of Women
THE HU:
Founded in 2016 in Ulaanbaatar, Mongolia, the HU members Gala, Jaya, Temka, and Enkush, with their producer, Dashka, combine the bombastic bass and drums of rock music with traditional Mongolian instrumentation like the Morin Khuur (horsehead fiddle), Tovshuur (Mongolian guitar), Tumur Khuur (jaw harp) and guttural throating singing. Since the formation of the band, they've been working on their first album, The Gereg. The term Gereg means the first diplomatic "passport" issued by the Mongol Empire during the time of Genghis Khan. The album contains nine songs, including the recently released "Yuve Yuve Yu" and "Wolf Totem," and is slated for release in 2019 on Eleven Seven Music.

https://www.facebook.com/thehuofficial/