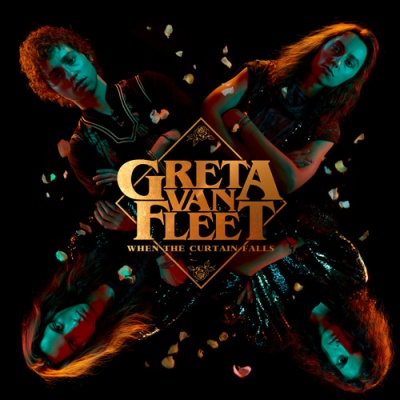 Greta Van Fleet
When The Curtain Falls
New Single Out Now.
"GVF's airtight efforts successfully summon forth the spirit of Led Zep in their prime" – Kerrang!
"There's a lot of buzz around these US Retro Rockers and you can hear why" – Daily Star
"The post-millennial Led Zeppelin" – NME
Fresh off the back of their stunning slot at this year's Download Festival, and their sold out show at London's Electric Ballroom, Greta Van Fleet have announced another run of UK shows this November, as well as new single 'When The Curtain Falls.
The mini tour will see them play Manchester, Birmingham and play two nights at the Kentish Town Forum in London.
In 2017 The band released the eight-track 'From The Fires' which combined four new tracks with the four songs from the band's debut EP, Black Smoke Rising, released earlier that year. The band have been touring relentlessly across the US and Europe ever since, selling out huge shows around the world. As well as Download the band played Coachella earlier this year as well as Lollapalooza and the legendary Summer Sonic Festival in Japan.
They've also been in the studio in Nashville putting the finishing touches to their debut album to be released later in 2018.
Live Dates
9th November – Kentish Town Forum – London
11th November – Kentish Town Forum – London
14th November – O2 Academy – Birmingham
15th November – The Academy – Manchester
ABOUT GRETA VAN FLEET
Greta Van Fleet is four young musicians, brothers Josh (vocals), Jake (guitar) and Sam (bass/keys) Kiszka, and best friend Danny Wagner (drums). Josh and Jake have just turned 22, Danny and Sam are 19. They're all from the tiny Michigan hamlet of Frankenmuth known for its family-style chicken dinners and the world's largest Christmas store. All four were raised on their parents' extensive vinyl collections (shared influences are Muddy Waters, Lightnin' Hopkins, The Who, Jimi Hendrix), and were encouraged to be creative, daring and innovative. Each band member has killer musical chops and Josh has a voice that is simply jaw dropping. The band is making some of the most exciting, high-energy, sweaty, sexy rock'n'roll heard in a long time, and are bound and determined to bring real rock'n'roll back to the mainstream.
With their debut single "Highway Tune" spending five weeks as the #1 track at Mainstream Rock radio, more than 4-million YouTube views for the companion music video, 7.3-million Spotify plays, their first-ever tour of the U.S. completely sold out, and spectacular praise from the media, Greta Van Fleet is - in just a few months - as hot a developing band as one can be.
https://www.facebook.com/gretavanfleet/