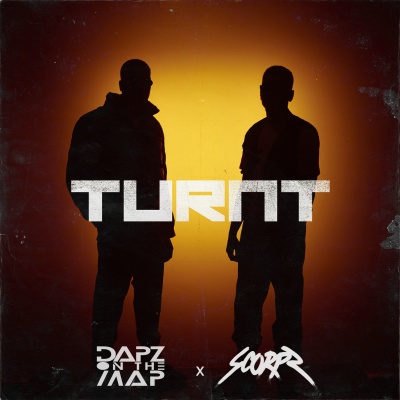 Dapz On The Map
Turnt
New Single ft. Scorpz.
FROM UPCOMING EP - CHAMPION SETTINGS
RELEASED 23RD NOVEMBER
HEADLINES THE 02 ACADEMY BIRMINGHAM ON NOV 27TH
Rising rapper Dapz On The Map, releases new single Turnt featuring fellow Birmingham native Scorpz. Following his recent signing to Insanity Records; Dapz's new offering comes hot on the heels of his standout summer anthem, Off To Work ft. BBK heavyweight JME.
Produced by Thomas Mellor and mixed by MSM (Skepta, Wiley, Drake) Turnt launched with a first-spin from DJ Target and is the second instalment from his anticipated forthcoming EP – Champion Settings, released 23rd Nov.
Highlighting his unparalleled lyrical dexterity and unbridled ability to spit close-to-the-bone subject matters, other rappers often fear to speak of; the accompanying video directed by Neron Turner-Power (Professor Green, Big Narstie, Belly Squad) depicts a futuristic world where grime is illegal and Dapz, determined to play his show will defy the law.
Speaking about the new single, Dapz describes…
"Turnt is basically about letting your hair down with your people & catching a vibe. [It] came about driving around to the instrumental… Scorpz started off with the chorus & it all transformed from there. Turnt is best served with loud speakers & good energy."
Dapz on the Map, will follow his landmark sold-out headline show at the 02 Academy Birmingham, with another headline performance on 27th November to celebrate the release of his new EP Champion Settings .

https://www.instagram.com/Dapzonthemap/