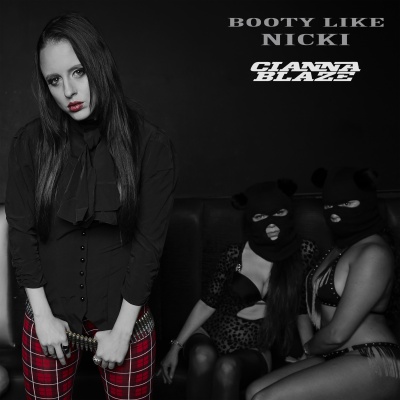 Cianna Blaze
Booty Like Nicki
New Single Out Now.
"Booty Like Nicki" is the first track to be taken from British rapper Cianna Blaze's new EP "Get Mine", due for release 16th Feb 2018.
Her sound is described as "Rage Against The Machine meets Andre 3000"…fierce and with a dancefloor filling vibe. It's everything you would expect from a fresh and feisty female…quick wit and sleek rap skills on slick beats. "The sound I'm bringing is difficult to pigeon hole as it has influences from different styles of music merged into one," explains Cianna. "I never want to copy others, so I do my own thing and just go with whatever feels right."
The single is hot on the heels of Cianna's last release "On Fire", which included a club-banging remix by Mob Tactics and a glossy music video which received more than 10k views. The single gained support from trendsetting blogs such as Your EDM, LSD Magazine & Magnetic Mag.
MC Cianna Blaze is no music newbie. She has been building a loyal fanbase through her hard-edged vocals and unique style. Cianna is a strong-minded person who thrives on female empowerment and incorporates a sense of strength and dominance in her music. From hitting the mic at festivals and drawing on the raw energy of the crowds to delivering distinctive guest vocals, Cianna has gained industry wide respect. Her releases include '808' feat Audra Nishita, 'Phase Me' feat D Dark and 'Baddest Breed', recorded with Maxim from Prodigy on the label Death Drum Rebel and work with Christian Hoffmann's Toronto is Broken, all of which have kept her at the forefront of the scene.
"Cianna Blaze has been lighting dance-floors on fire for years now." LSD Magazine
"Huge British rap from Cianna Blaze." Pack London
https://www.facebook.com/ciannablaze/
https://twitter.com/CiannaBlaze