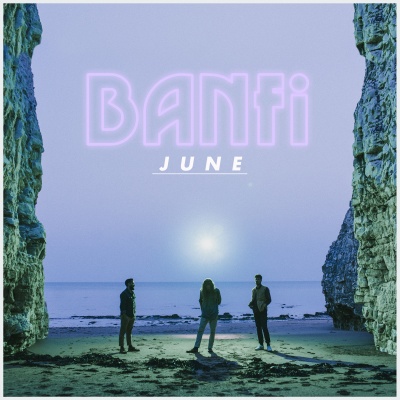 Banfi
June
New Single Out Now.
"Guitar-pop at its purest" - Wonderland
"Catchy guitar-pop laced with lush Alt-J-style harmonies." - NME
"They've got the alternative indie scene in the palm of their hands..." - Nylon
"It's a cracking introduction, buzzing with energy and potential" - Clash
London three-piece Banfi have released their new single 'June' via Communion Records.
'June' arrives swiftly on the heels of the hypnotic 'She Comes Home'. The London band showcase the more energetic and rhythmic side of their compulsively danceable brand of guitar-pop, a smartly unforgettable song that drills itself into your brain with an undeniable chorus and whip-smart lyrics.
On writing the track, Joe says - "This is a love song based on those classic 'run to the airport' scenes near the end of films, only this time he's too late. Lyrically, I couldn't get the verses right until I stole Kate Bush's idea of using 'Wuthering Heights' for inspiration, and then Heathcliff's character was a big help. 'June' is actually a hybrid of what began as two separate songs. We like the tension and urgency created between those two threads of those initial songs as they fight for their place in this final version."
Banfi have spent the last two years winning over fans on the road, adeptly backed with 'Happy When You Go' and 'Rosedale House', their genre-melding guitar-inflected singles that have pricked ears and set tongues wagging across the blogosphere. At the top of this year, their four-date monthly residency at The Old Blue Last was swiftly followed up by a turn supporting Bear's Den on their UK and European tour, leading into a summer festival run that took in the likes of Bushstock, Truck, Dot To Dot, Boardmasters and a career highlight set at Citadel.

https://www.facebook.com/banfimusic/
https://twitter.com/banfimusic