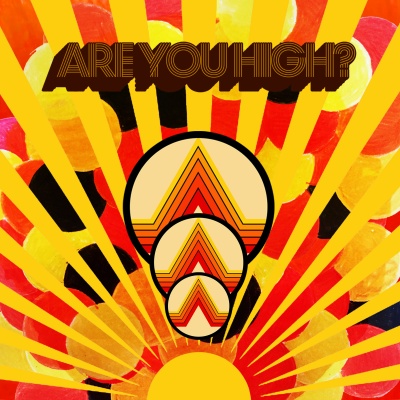 Bad Sounds
Are You High?
New Single Out Now.
"A group that stands above the rest, they've found a way to combine their favourite aspects of each, carving out their very own space in the often-saturated music industry."​​ Wonderland
"Bad Sounds are one of the most exciting new groups in the country, a band whose myriad of fresh sounds is matched by a stunning, creative, and highly imaginative live show.'​​ ​ ​​CLASH
​"blending the bombastic nature of A Tribe Called Quest's early material and the wicked storytelling ability of Jamie T."​​​ ​NME
"Living Alone" is tightly wound, groove heavy and incredibly sassy."​​ The​ ​Line​ ​of​ ​Best​ ​Fit
Getting the coveted ​Hottest Record in the World slot on Annie Mac's Radio 1 show (their fourth to-date) 'Are You High?' is the new single from ​Bad Sounds and is out now, on Insanity Records. It's the first track the band have written about themselves, a reflective pop anthem with distorted breaks and guitars tackling the issue of​ ​appearing​ ​stand-offish​.
​
"I ain't sucking on lemons, it just looks like it".
Brothers Ewan and Callum Merrett started on different musical paths before the band was born, Ewan was keen on making hip-hop beats and playing with samples, Callum was more engrossed in the soul, pop and R'n'B of Michael Jackson, Marvin Gaye and Curtis Mayfield.
Combining Ewan and Callum's differing styles, they come together to create the​ ​colourful​ ​and​ ​unique​ ​world​ ​that​ ​is​ ​Bad​ ​Sounds.

https://www.facebook.com/realbadsounds/
https://twitter.com/realbadsounds