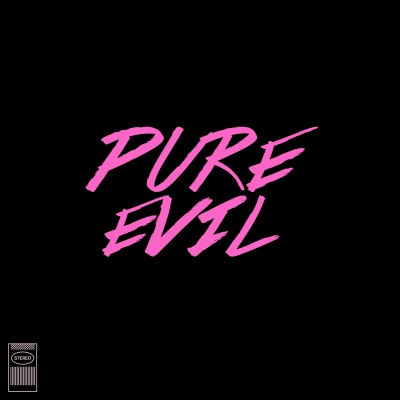 Baby Strange
ANNOUNCE RELEASE OF THEIR DEBUT ALBUM WANT IT NEED IT ON SEPTEMBER 2, 2016 THROUGH IGNITION RECORDS
HEADLINE TOUR ANNOUNCED FOR SEPTEMBER.
 "Baby Strange are confrontational, cold-hearted and brilliantly unnerving" – NME
Watch the video for latest single 'Pure Evil' here:
WATCH THE VIDEO FOR TITLE TRACK 'WANT IT NEED IT':

Glasgow three-piece Baby Strange have announced the release of their debut album Want It Need It on September 2nd, 2016 through Ignition Records. The album Want It Need It is available to pre order now with a limited number of signed CDs available from babystrange.tmstor.es
Baby Strange are the newest evolution of punk rock'n'roll. Having toured tirelessly in recent years, building an enthusiastically rampant live audience and fully maintaining their DIY ethos by creating their own artwork and videos, Johnny Madden, Connaire McCann and Aidan McCann of Baby Strange are now set to release a debut album that embodies the same power, raucousness and spirit of their incendiary live shows. Johnny says of the album, "It's a loud, energetic record. We are very proud of what we've created and we can't wait for people to hear it."
Baby Strange will be playing several festival dates this summer, including Tramlines and Electric Fields, with a headline tour in September. Full details of the live shows below.
Live dates:
17th July - Truck Festival, Abingdon
23rd July - Tramlines Festival, Sheffield
26th Aug - Electric Fields Festival, Thornhill, Scotland
16th Sep - Dundee, Buskers - http://www.ticketweb.co.uk/event/240035
17th Sep - Dunfermline, PJ Molloy's - http://www.ticketweb.co.uk/event/239967
18th Sep - Edinburgh, Electric Circus – http://www.seetickets.com/event/baby-strange/the-electric-circus/997570
22nd Sep – Inverness, Mad Hatters - http://www.beyondhighlands.com/listings/events/57751296a1bb570003000ddb/
23rd Sep - Aberdeen, The Tunnels – http://www.seetickets.com/event/baby-strange/the-tunnels/997571
24th Sep - Falkirk, Warehouse – http://www.seetickets.com/event/baby-strange/warehouse/997574
28th Sep – London, The Camden Assembly – http://axs.com/uk/events/312081/baby-strange-tickets?skin=goldenvoiceuk
30th Sep – Manchester, Sound Control - gigst.rs/BySt

Album track-listing:
1. Pure Evil
2. Nude
3. Pleasure City
4. California Sun
5. VVV
6. Friend
7. Trouble
8. Distance Yourself
9. Human
10. Want It Need It
https://www.facebook.com/babystrangemusic
https://twitter.com/babystrangex
babystrange.tmstor.es