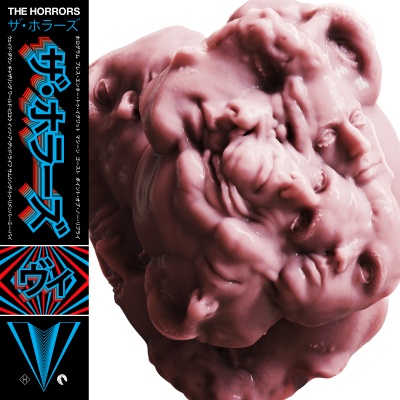 The Horrors
Press Enter To Exit
New Single Out Now.
'The Horrors' fifth album is their best yet' - The Guardian ★★★★★
'It's a barrier-smashing victory march' - NME ★★★★
'Arguably the most consistent UK guitar band of the past decade' - Drowned in Sound
Q ★★★★
MOJO ★★★★
The Times ★★★★
Independent ★★★★
Observer ★★★★

The Horrors have released their new single 'Press Enter To Exit'. The track is a playful combination of dub, radiophonics and 60's pop and is one of the more dreamy, atmospheric songs on their Top Ten fifth album 'V'.
In their 5 star review of 'V', The Guardian described 'Press Enter To Exit' as "windswept futurism with sharp hooks". The album was recorded at The Church in London with producer ‪Paul Epworth (FKA Twigs, ‪Lorde, Adele, ‪Florence and the Machine, ‪Coldplay and U2).‬‬‬‬‬‬‬‬‬‬‬‬‬‬‬‬‬‬‬‬ The record, released via Wolf Tone/Caroline International, is the sound of a band making the most expansive and progressive music of their careers.‬‬‬‬‬‬‬‬‬‬‬‬‬‬‬‬
The Horrors are currently on a sold-out tour of the UK, including a date at London Koko on 29th October.
https://www.facebook.com/horrorsofficial/
https://twitter.com/horrorsofficial