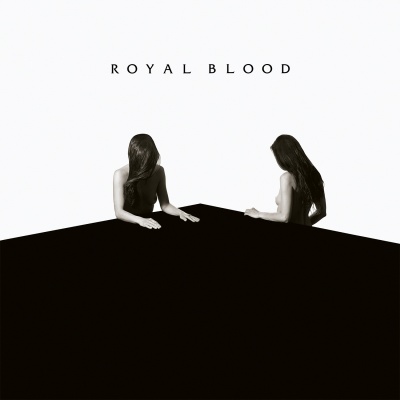 Royal Blood
Look Like You Know
New Single Out Now.
"The sound of modern masters honing their craft." * - NME
"This cements their status as the behemoths of British rock." KKKK – Kerrang!
"The riffology achieves a merciless muscularity that surpasses even their first album." * - Q
"In terms of high-quality, intelligent rock writing this is as good as anything by Queens of the Stone Age." * - Daily Telegraph
"A musical space located somewhere between the sonic futurism of Muse and Queens Of The Stone Age desert rock cool." * - Mojo
"This record pumps Royal Blood forward without diluting their strengths." 8/10 – Classic Rock
"Massive rock songs that punch you in the face." * - Dork
"An album that will undoubtedly see Royal Blood going stratospheric" * - DIY
Royal Blood's remarkable return with their phenomenal chart-topping second album 'How Did We Get So Dark?' has been recognised with two major award nominations. After being nominated for Best Live Artist at the NME Awards, they're also in contention for British Group at the BRIT Awards.
To coincide, Royal Blood have released a brand new video for one of the album's key tracks 'Look Like You Know'.
Watch the video here:
Celebrating everything that the band achieved last year, the video compiles fiery live footage from their shows in support of the album, which included three sold-out nights at London's Alexandra Palace, alongside intimate behind-the-scenes clips. Capturing the duo's visceral incendiary energy, the video also highlights the duo's emergence as charismatic performance and thoroughly modern rock stars.
Produced by Jolyon Thomas and Royal Blood, 'Look Like You Know' epitomises everything that made 'How Did We Get So Dark?' a standout rock album of the year. It strides powerfully forward with a hypnotic groove as sweet vocal harmonies support Mike Kerr's coolly enunciated delivery, before a gargantuan instrumental break leads into the final chorus.
The band's second consecutive #1, 'How Did We Get So Dark?' proved that Royal Blood could surpass the dynamic energy and killer songwriting of their debut.
This spring and summer will see Royal Blood embarking upon extensive international touring. They'll play headline dates in South America, Australia and New Zealand before returning to North America as guests to Queens of the Stone Age. Their next North American headline tour comes in May and June, and features special guests Turbowolf.
Website: https://wbr.ec/rb_website
Spotify: https://wbr.ec/rb_spotify
Facebook: https://wbr.ec/rb_facebook
Twitter: https://wbr.ec/rb-twitter
Soundcloud: https://wbr.ec/rb_soundcloud
Instagram: https://wbr.ec/rb_instagram