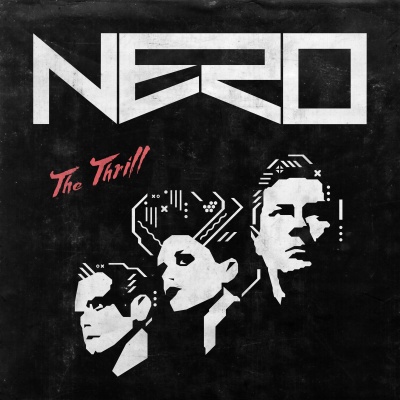 Nero
'The Thrill'
Released 7th June 2015.
NERO return with their incredible new track The Thrill, which will be released on June 7 on Virgin EMI Records.
News of the track comes just weeks before the band are set to headline the Outdoor Theatre at Coachella next month on April 10 and 17. Revered for their spectacular live shows, this performance will mark the beginning of a compelling new chapter for NERO.
NERO are Daniel Stephens, Joseph Ray and Alana Watson. Their debut platinum selling album 'Welcome Reality' shot straight to number one upon its release in 2011 and contained the Grammy award winning and platinum selling single 'Promises'. NERO have worked alongside Skrillex, Muse and more recently with Baz Luhrmann on the soundtrack for The Great Gatsby. The band have also performed a Dubstep Symphony with the BBC Philharmonic Orchestra live on Radio 1 and their last single 'Satisfy' premiered on the station as Zane Lowe's hottest record in the world, running for 4 weeks on the A list.
Notoriously secretive, we've heard rumours NERO are gearing up for something huge. 2015 already holds a plethora of surprises from the band. The Thrill is just the beginning.

http://www.thisisnero.com
https://www.facebook.com/nero
https://twitter.com/NeroUK
https://soundcloud.com/nero