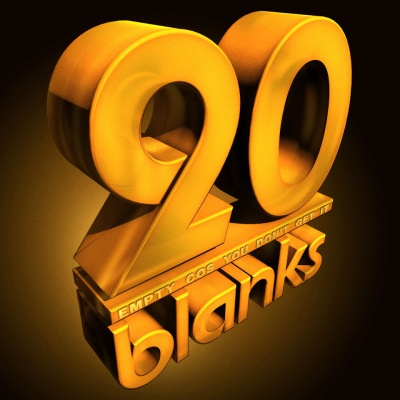 Husky Loops
20 Blanks
New Single Featured On FIFA 19 Soundtrack.
TAKEN FROM FORTHCOMING "SPOOL" EP RELEASED 19th OCTOBER
WATCH THE VIDEO HERE:
Husky Loops have announced they have signed to super-producer Danger Mouse's record label 30th Century Records and inclusion on the massive FIFA 19 Soundtrack with the brilliant "Everytime I Run".
Signing to 30th Century Records, run by Danger Mouse, one of the most respected musical minds of his generation, is confirmation of Husky Loops musical abilities. It's the perfect home for the band, a place where their musical vision can be nurtured and their incredible potential fully realised.
Inclusion on FIFA 19 with "Everytime I Run" sees them featured alongside the likes of Gorillaz and Childish Gambino, and it will see their music gain massive global exposure, both through and game and FIFA Spotify playlist, which is available now.
It marks a perfect end to the summer for the Italian-born, London-based musical adventurers, who have been playing to rapt crowds across Europe at various festivals including Reading & Leeds, as well as supporting David Byrne in Prague.
"20 Blanks" is the ecstatic pop song the band have been threatening to make since they formed. An incredible melody allied with a blissful guitar line creates an end of summer party that is set to become a live favourite. An instant earworm, it takes Husky Loops outside-the-box musical thinking and talents to whole new heights.
The track was written by Danio and MEI. Of the track Danio says:
"I was singing a melody in my head for a while that reminded me of Michael Jackson and Beyoncè's first era, and I always wanted to write music like that for Husky Loops. Me and MEI met and had this idea of writing an anthemic, joyful protest against a music industry that often demands quantity over quality. We are emphasising the importance of songwriting and lyrics and '20 Blanks' represents the need of that today. It also represents some young people working in the music industry which is a great thing, but who come to gigs and don't engage with the music, which always happens in London. In the bridge we're trying get them to loosen up and move their bodies!"
"20 Blanks" is taken from the band's forthcoming EP, "Spool", which is set for release on 19th October.
Husky Loops will be embarking on their biggest UK tour to date, taking place throughout October, including a headline show at Corsica Studios in London on 18th October.
Husky Loops have recently played the VEVO Stage at The Great Escape in Brighton. This summer they have a string of festival appearances lined up, including Latitude, BlueDot, Y Not and Liverpool Sound City and Reading & Leeds whilst they head to Iceland Airwaves in November. They also supported David Byrne in Prague. Previously they've supported The Kills, Sunflower Bean and Placebo.
They also collaborated with Sergei Polunin and Rankin to create a stunning piece of visual art that the band soundtracked with their tune "Tempo". Watch the clip here:
Autumn Tour dates:
3rd Oct Edinburgh Sneaky Pete's
4th Oct Leeds Hifi Club
6th Oct Manchester Neighbourhood Festival
9th Oct Brighton Patterns
10th Oct Southampton The Joiners
11th Oct Plymouth The Underground
13th Oct Bristol Louisiana
16th Oct Norwich The Waterfront
17th Oct Reading Purple Turtle
18th Oct London Corsica Studios
19th Oct Hastings Blackmarket
20th Oct Oxford Ritual Union
23rd Oct Leicester The Cookie
24th Oct Liverpool EBGBs Ltd
25th Oct Nottingham Bodega Social Club
26th Oct Sheffield Record Junkee
3rd Nov Lincoln 2Q Festival
7-10th Nov Iceland Airwaves
Husky Loops are:
Danio Forni – vocals and guitar
Tommaso Medica - bass
Pietro Garrone – drums and samples
huskyloops.com
soundcloud.com/husky-loops
twitter.com/HuskyLoops