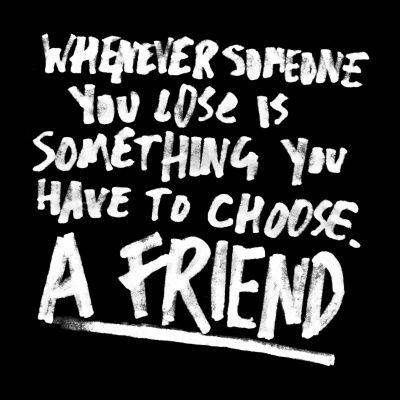 Formation
A Friend
New single from forthcoming album 'Look At The Powerful People'.
"Formation are set to be among the surprise breakout stars of 2017." – The Times
"They tap into the avant-funk action of Dinosaur L, Liquid Liquid and their post-disco/no wave ilk." – The Guardian
"One of pop's brightest prospects in yonks." – DIY
"Channelling Bowie and Iggy for their freestyles." – NME
"Master crafters of sweaty, hook-filled, cowbell-clanging dance-pop tipped for great things." – FACT
"London twins fashion politically charged post-punk grooves." – Q
"A band able to whip punk, pop, disco, guitars and a hi-tempo live edge into a repertoire of genuine songs." – Mixmag
London quintet Formation have released a visceral video for their new track 'A Friend' ahead of the March 24th release of their debut album on Meno Records.
Watch the video here:
'A Friend' is a lunatic pop blast, a little like a psychedelically Killers stripped of their showbiz glitter and jacked up to the ceiling on cheap coffee and cigarettes.
Frontman Will Ritson says: "'A Friend' kicks off with pummelling immediacy; lyrics that read like age-old maxims are spat out, while bleeps and ticks of percussion misdirect you. It's all ducking and weaving, building and growing…Snapshot moments of space allow you seconds of relief before the song dives into its anthemic resolution. "And when I'm alone you are my only friend," it screams, hitting you right where it matters most.."
"This is reflected perfectly in the music video, directed by Davis Silas, where the drama of the music is taken to visual extremes. It becomes a twisted, violent dance that transcends the line between lover and enemy, protagonist and belligerent. The narrative is as passionate and relentless, choosing to reference key lyrics at the right moment. All contained on a rolling tube carriage, but who knows where it's going?"
'A Friend' previews Formation's eagerly anticipated debut album 'Look At The Powerful People' which will be released on March 24th.
As Formation they make a noise that is the single most elastically explosive and joyously angry thing you will hear for a very long time. So that's, like, 11 remarkable things and we've not mentioned Yes or the Wu-Tang Clan yet.
Co-produced by the fast-rising Adele and The Strokes engineer Ben Baptie and genre-defining House producer and DJ Leon Vynehall, 'Look At The Powerful People' shares the same game-changing air that lit-up Andrew Weatherall's work on Screamadelica.
Formation will take their collective power on tour to play the following dates:
March
20th – Brighton, Green Store Door
21st – London, XOYO
22nd – Bristol, The Exchange
24th – Manchester, Night and Day
25th – Leeds, Brudenell Social Club (games room)

https://www.facebook.com/formationmusic/
https://twitter.com/formationmusic